Plan your visit to WorldSkills Ireland 2023
It's important to make the most out of your visit to WorldSkills Ireland 2023. With so much to experience and discover, proper planning is essesntial. Whether you're a Guidance Counsellor or Teacher attending with a group of students, or a parent or return student attending as individuals, review the below steps to better plan for your WorldSkills Ireland 2023 visit.
Step 1- Review your registration
It's imporant to double check which date and timeslot you booked to attend Worldskills Ireland 2023. For those who have booked to visit both WorldSkills Ireland 2023 and Higher Options on the same day, please ensure you have two seperate bookings for both events and that you know which event you are visiting first in the morning. This will dertermin where your School Bus will park. 
Note: We have resent confirmation barcodes to all registered groups. If you did not recieve this, please check your junk mail. If you still didn't find this barcode, contact us below. Another confirmation emaill will be sent 24 hours before the event.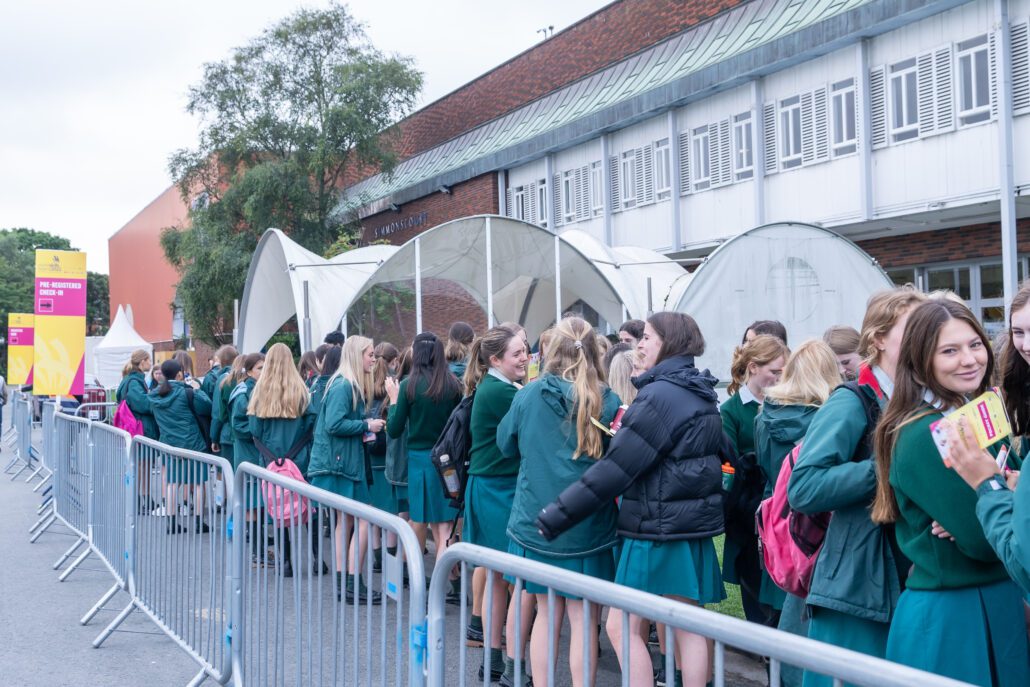 Step 2 - Complete the pre-event activities with your students
It's important to make the most out of your visit to WorldSkills Ireland 2023. There is so much to see, hear, experience and gain, so proper planning is essesntial. 
Start off my watching our 5 minute recap video from last year with your students. This will give everyone a great idea of what to expect at WorldSkills Ireland 2023. 
Then read our Digital Event Preview with your students. We also recommend making this available for all the parents who are interesed in learning more about the educational options available to their children.
Next, complete the WorldSkills Career Personality Quiz  with your students. The quiz measures and analyses personalities, as well as provides information about jobs that are most interesting for young people to build their career. 
Finally, ensure all of your students are aware of the WorldSkills Ireland Treasure Hunt. Each day, one student will win €1,000 for their school! To play, students must register using the link in the pre event activity guide. This can be done on the bus on the way to Worldskills Ireland 2023! 
Step 3 - Familiarise yourself with the event features and floorplan
A proper review of all the various event features before you arrive, will greatly increase your take away from the event. Thats why we have created a Digital Event Preview which we highly recommend you read with your students.
From deciding on which Heroes Stage panel discussion your school group will meet and listen to, to picking the top 5 must-try skills or even noting the various educational institutes you want to visit and engage with, the pre-event review is crutial. 
30 live competitions to experience
90 exhibiting stands 
Heroes Stage Timetable
#ThisIsFET Zone
Virtual Skills to try
Parent's Focus (Friday Morning)
In person try-a-skill areas
Careers' Zone
Educators' Zone
Treasure Hunt – €1000 prize for school/Class giveaway everyday plus win some fun spot prizes!
Don't forget to read the event Preview!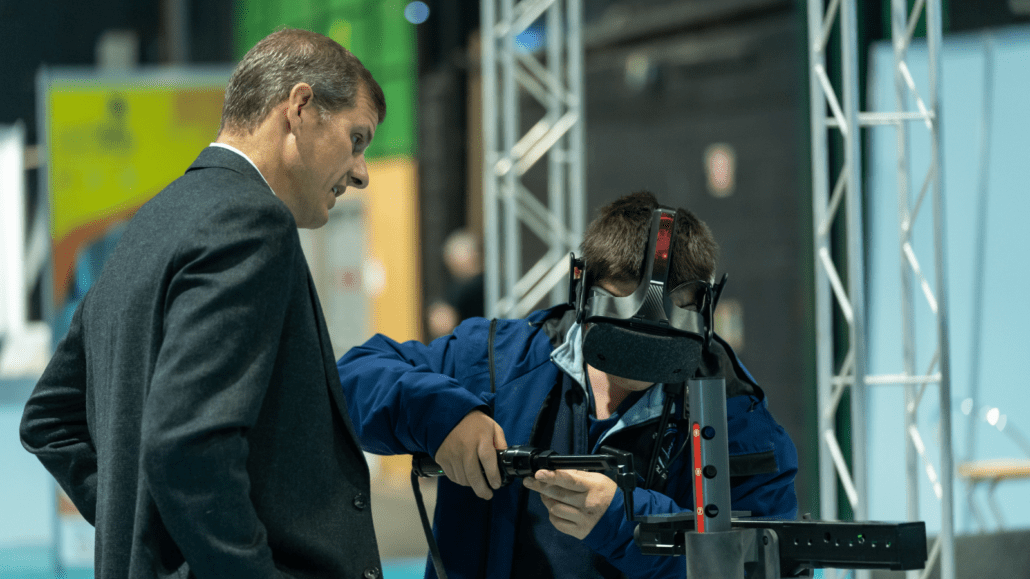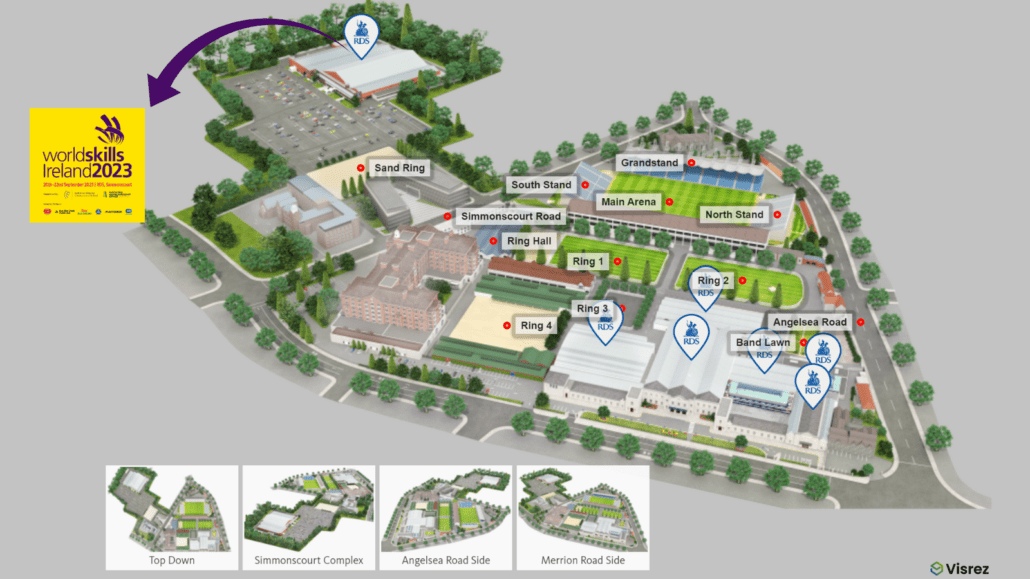 Step 4 - Navigate your visit to the RDS
There is a comprehensive traffic management plan in place for WorldSkills Ireland 2023 and The Irish Times Higher Options, which are running concurrently this year at the RDS. This plan involves input from the RDS, Security Suppliers and the Gardai.
In order to accommodate the high number of student visitors attending on coaches, there is no other visitor parking available therefore, the recommended mode of the travel to the RDS each day is by Public Transport.
Full details on how to get there, where to park and how to navigate the two events on foot, click the button below. 
If we didn't answer your questions within our 5 step plan your visit guide, review our frequently asked questions below.
When you arrive, look out for our 'ASK ME' team who will be on the ground and ready to answer any questions you may have. Keep your eyes peeled for the Red 'ASK ME' Jackets.