What kind of skills are you interested in?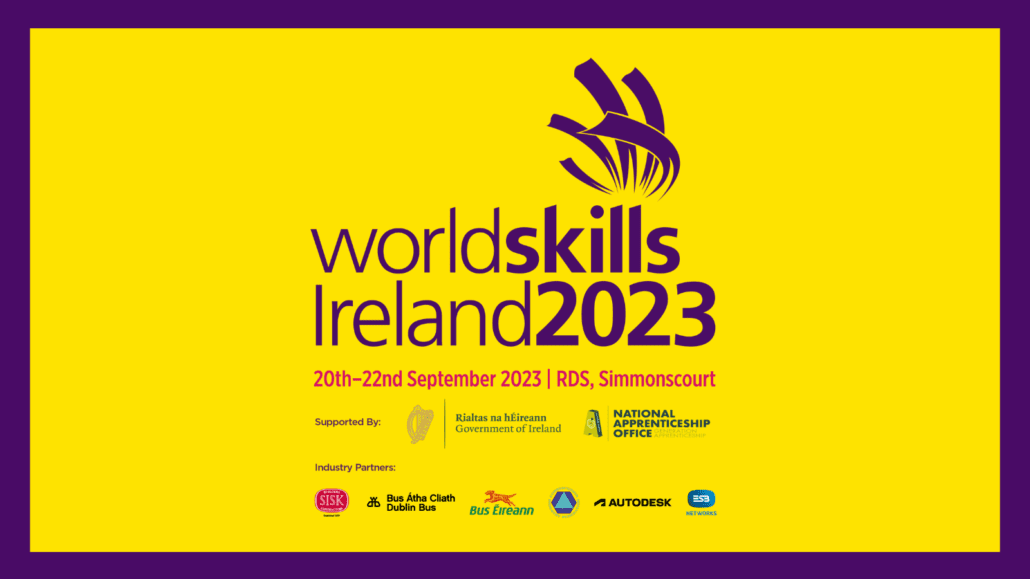 WorldSkills Ireland 2023 provides a unique opportunity to expereince first hand what a skill-based future could look like. From watching the best of the best in the country compete for the winning titles, trying out the skills for yourself to exploring the educational institutions which can kick start your future in that skill and talk face to face with the companies who are actively hiring apprenices.
Click the button below to find out more about all the Skills on display at WorldSkills Ireland 2023
Generation Apprenticeship
Generation Apprenticeship are school leavers, older learners, career changers, women and men with diverse backgrounds, talents and abilities – A central route to skills development in Ireland.
Fore more information on becoming an apprentices, employing an apprentice or to find an apprentice job, click the button below for more information.
A Freephone Helpline is available for advice and support on apprenticeship options. Contact: 1800 794 487. Open 12pm-6pm Monday-Friday.
Careers Portal provides the most up-to-date career information supporting career and educational research in an integrated, innovative, supportive and engaging manner. For more information on how you can discover your career interests, match your interests to careers and courses, and much more, click the button below.
WorldSkills International
WorldSkills builds confidence, empowers communities, and helps to fuel economies. 85 countries are members of Worldskills, that's two thirds of the world's population. Together Worldskills inspire and support 100 million young people to get ahead with skills by 2030.
Find out what skills best suit your interests and strengths, be it helping people, being creative, working outdoors or working with computers. For more information on all things skills, click the button below to visit the official Worldskills website.
Central Applications Office
The Central Applications Office processes applications for undergraduate courses in Irish Higher Education Institutions (HEIs). Decisions on admissions to undergraduate courses are made by the HEIs who instruct CAO to make offers to successful candidates.
The mission of the CAO is to be the leading provider of centralised application processing services for Irish post-secondary education providers
To Calculate your Leaving Cert points, find out more about post secondary level education options and much more, click the button below.